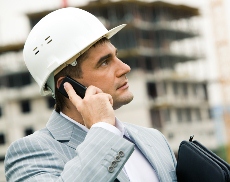 The EIA is happy to announce the launch of the new Master Rolling Owner Controlled Insurance Program (MROCIP). This new program is perfect for members with construction programs, and enables members to purchase workers compensation and general liability coverage for all eligible parties (owner, general contractor, and sub-contractors).
Policies such as these, also known as wrap-ups, are common in public sector construction projects and they offer cost savings, better coverage, more control, and higher limits of insurance than a traditional approach to construction insurance.
The EIA's MROCIP has two towers of coverage. Tower I offers pre-negotiated, highly competitive rates to members with project(s) in excess of $100 million in construction value. Tower II is a pooled program that offers pre-negotiated rates and upfront savings to participants with projects between $10 million and $100 million in constructive value.
Features and Services of the MROCIP include:
• Lower cost than the traditional approach to project insurance
• Higher limits
• Better coverage terms
• Upfront savings to members
• Increases the pool of eligible bidding contactors and small business participation
• Automated administrative featuring online enrollment and reporting to minimize any administrative effort on the part of participating members
• Contractor orientation, contract language development, and automated management reports provided
For more information about the Master Rolling Owner Controlled Insurance Program, see the EIA Website, or contact Kevin Bibler.