Calendar
Board of Directors Meeting - Materials and Links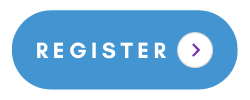 This page contains all the links to the various events of our Board of Directors meeting, including agendas (must be logged in to the website to access), and more!
For additional assistance, please do not hesitate to contact Karen Somers, PRISM Meeting Coordinator.
Thursday, March 2, 2023
Executive Committee Meeting (9:00 AM - 11:00 AM)
Meeting materials will be made available as soon as possible.
Board Workshops (1:00 PM - 4:00 PM)
Friday, March 3, 2023
Board of Directors Meeting (8:30 AM - 12:00 PM)
Board of Directors Participant IDs - information coming soon.
Please have a second device (phone, iPad, second computer screen, etc.) available for voting.
You will be prompted to join PRISMvote.org on a browser of your choice via the PRISM Mobile App.
A QR Code will also be provided for your convenience.