Public agencies like you reap the benefits gained through steadfast membership.
Our diverse membership of local government agencies require individualized attention and support. Offerings are designed to be competitive, available, and equitable for all and are crafted to complement your unique needs. For more than 40 years, our membership and offerings have evolved. This evolution continues today at a steady and controlled pace ensuring long-term stability and sustainability for all.
Counties
In 1979, 29 California counties formed PRISM for the sole purpose of finding cost-effective insurance and risk management solutions. Today, 55 of the 58 counties in California participate.
Public Entities
In 2001, membership was offered to other non-county agencies tasked with supporting the public. Currently, 300 organizations, including approximately 2050 sub-members are the driving force behind our strategic plan, programs, and service offerings.
Public entity members include:
Cities
Educational Organizations (K-12 & Higher Ed)
Special Districts
Housing Authorities
Other California JPAs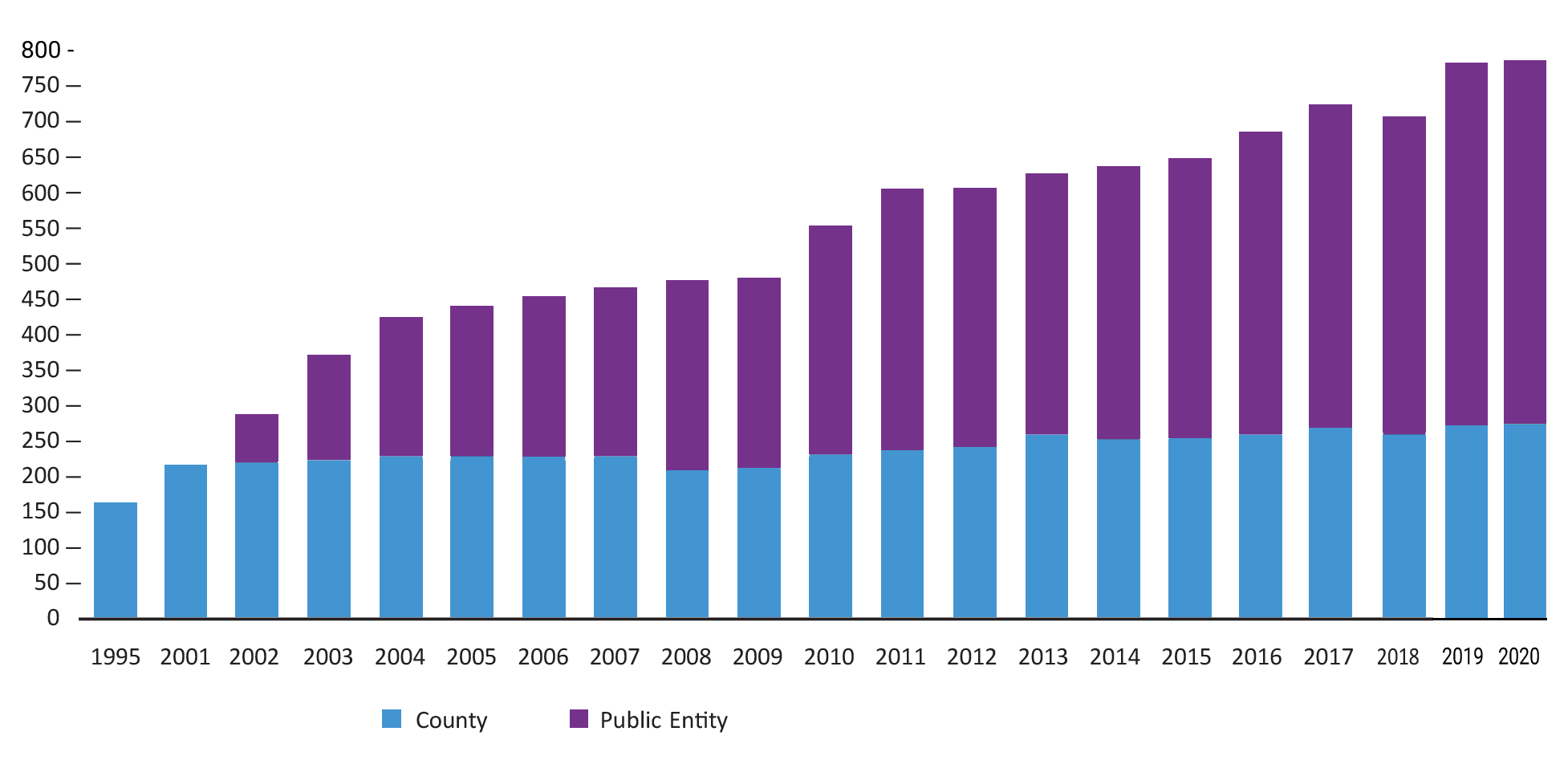 The graph above indicates a steady and continuing growth in membership over the years. Membership is shown in terms of "member units" where each member in each of the programs is counted as one unit.
Interested in becoming a member? Contact a staff representative.