Take advantage of our quality services designed to support your needs and complement your efforts.
Because your needs continue to change, so do our services. We continually evaluate prospective services, tools, and resources to ensure you have comprehensive and cost-effective options available when you need them.
PRISM has access to various risk management services and subsidies that can enhance what you may already be doing to create efficiencies in your agency.
Equip your organization with the right tools and methods to appropriately handle unexpected workplace risks through PRISM's Risk Control Department. The Risk Control Department provides you with cost-effective training, education, resource documents and consultation services.
Want to reduce your claims expense? Need to have a partner that will help you from the moment a claim is incurred until its closure? We have many different resources to help you with your claims needs, from 24/7 nurse triage and Return-to-Work services, to an MPN, Structured Settlements and more.
PRISM collects loss data from members on an annual and quarterly basis. Your data is used for:
Actuarial Studies
Program Renewals
Updating the Claims System
Risk Control Evaluation
Supporting Legislative Initiatives
Find out more about PRISM's Member Services: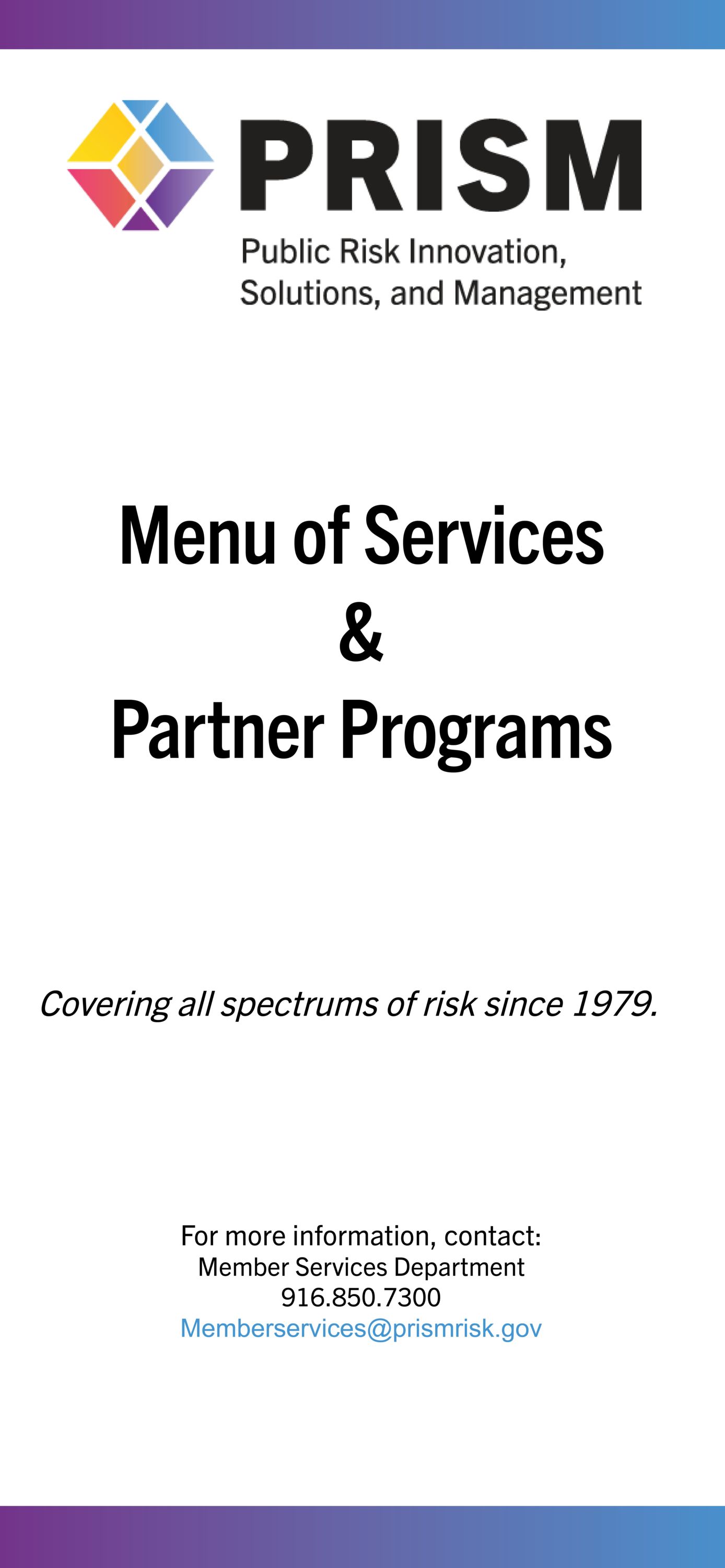 Get started easily with the Quick Start Guide: