The National Institute for Occupational Safety and Health Worker Well-Being Questionnaire (NIOSH WellBQ) was designed to help employers, among others, understand the well-being of workers and target interventions to improve worker well-being.
Employees are asked to complete the survey in one sitting, and plan to spend approximately 15 minutes. The survey results will provide employers a better understanding of how employees in the organization are doing and identify ways to improve worker well-being. The questionnaire provides an integrated assessment across the five domains of worker well-being: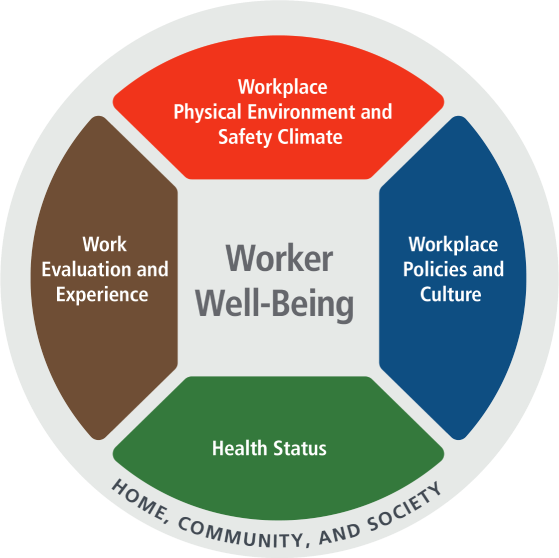 How many times have you heard that, "our employees are our most valuable asset"? It's true, and with the recent pandemic and related stressors, many employers are considering what they might provide in the area of employee wellness. Before you start brainstorming what to provide, take a step back and do some research on what employees need. According to NIOSH, "anyone interested in understanding or improving worker well-being may find the NIOSH WellBQ helpful."
For additional information or to discuss how your organization might utilize this tool, contact Risk Control.