The Fair! Farm animals, cotton candy, agricultural competitions, live music of an 80's band you haven't heard since you were 6, the Midway! Needless to say, it will be some time until we can fully enjoy the delights of the booths, cute sheep, and art displays.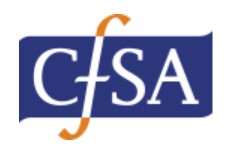 Over the past year, we've all made changes, including the California Fair Services Authority (CFSA). With fairs throughout the state shut down, the members of CFSA needed to make changes to keep their businesses rolling. A specialized set of guidelines, dubbed the COVID-19 Exposure Control Plan (ECP), was created by CFSA to help their members adapt to the intricacies of COVID-19 pandemic, and keep their business going.
What's in the Guidelines?
When the fairs shut down, many of them were coming up with new, creative ways to bring in income. Just like other cultural changes (working from home, online classrooms, or drive-up birthday parties), the fairs needed new, safe ideas. Drive-in theaters and food fairs began to pop-up. Instead of the typical livestock shows, virtual livestock auctions took place.
"These guidelines considered who our members are…what types of facilities they have, and the types of events that they put on," said Lesly Wade, CFSA's Risk Control Supervisor.
The ECP was developed with in-depth research by CFSA's Risk Control Department, with the goal of taking known best practices for reduction of disease transmission and adapting them for this new situation.
Wade's team was able to develop an ECP that could be utilized by all and customized to meet the requirements necessary to hold events in which social distancing and other protocols are necessary to keep both workers and event attendees as safe as possible..
Because fairs are an industry unlike most, Wade's team took into consideration "industry specific resources" such as ones developed already by CFSA. One such example is CFSA's consumer protection program related to pathogen exposure control in livestock settings.
The Guidelines provide CFSA's members with a foundation to develop best practices including cleaning/sanitizing protocols, social distancing, wearing masks, etc. for both employees and patrons.
"As information changes, we continue to update the ECP," Wade said.
Adaptable
One of the major pluses CFSA integrated into their guidelines was the method of adaptability. Everyone knows that the 2020 year was ever-changing, with rules and regulations being just as much a part of that as anything else.
Like Wade said, "As is CFSA's history, it was an automatic 'what are the needs of our members? How can we help them navigate through this?'"
Creating a set of exposure control protocols that can change as the State and local rules changed helped the members of CFSA maintain their businesses.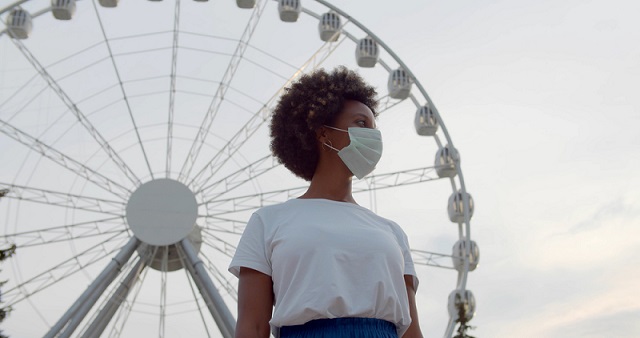 Guidelines for the Golden State
CFSA is a JPA of fairs throughout California. With Covid protocols being determined at every level of government throughout 2020 and beyond, CFSA decided to base their guidelines around state regulations, with the notion that each of their own members can take the guidelines and update them to coincide with the regulations for their own cities and counties.
"While developing the program state, local and federal agencies were not in sync on numerous protocols face masks, gloves, etc.," Wade explained. "It was decided to go with the state protocols because our members are located through the state."
Looking Ahead
At the beginning of the covid outbreak, it was more than just daunting to see a way to continue on for California's fairs—it seemed impossible with gatherings shut down. Call it pivoting, adapting, or striking out on a new trail, the fairs created new opportunities. In the future, as larger events become possible again, the guidelines will be updated so members can adapt again, and do so in a safe and regulatory way.
CFSA is a recipient of the 2020 PRISM EAGLE Awards, in the category Excellence in Development & Implementation of COVID-19 Programs & Resources. Are you interested in reading more about CFSA's COVID-19 Exposure Control Plan (ECP)? Download a copy.